donatello,
Life: Teenage Mutant Ninja Turtles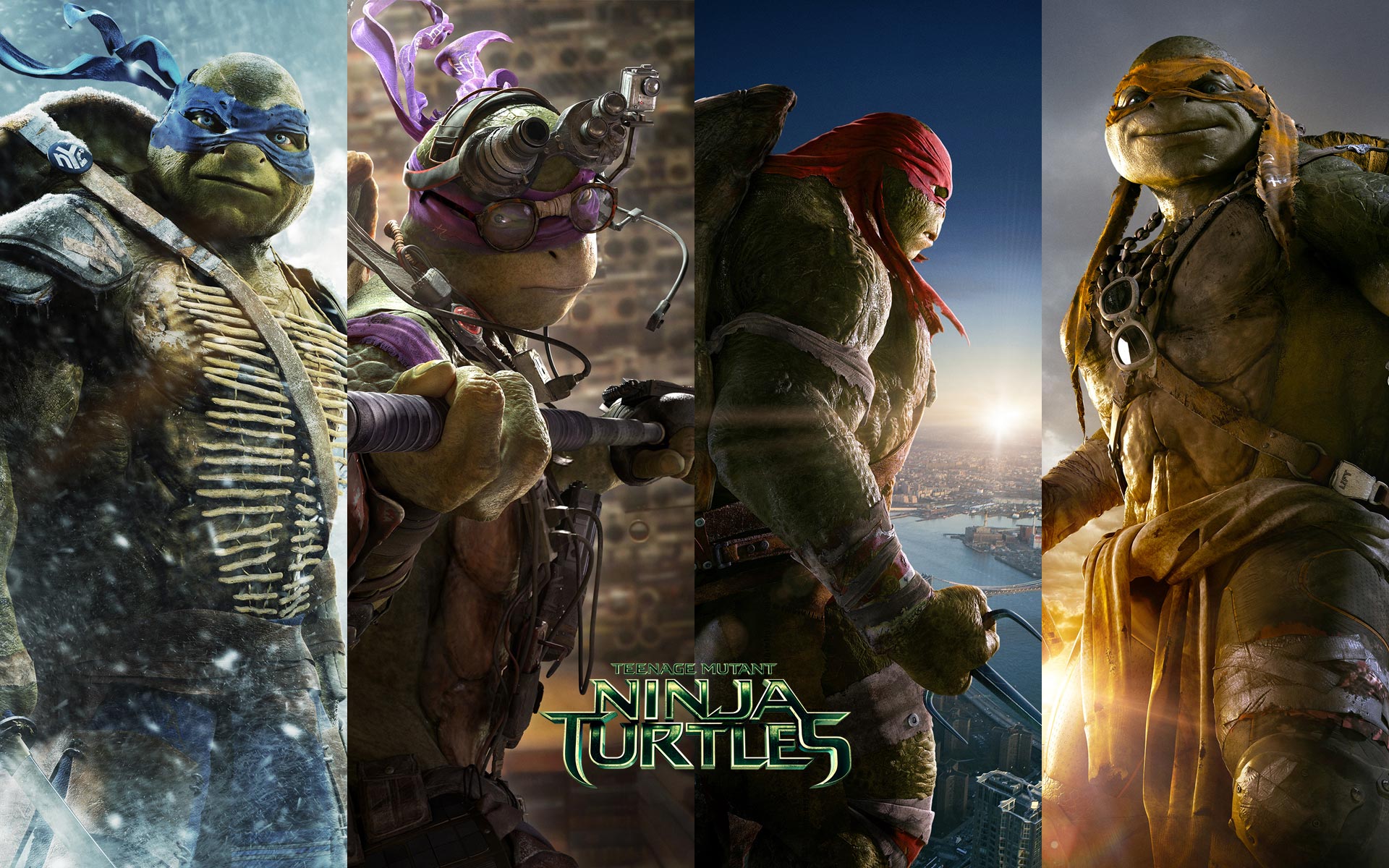 Photo courtesy of Google Images
As soon as I heard on Pandora radio that this movie was coming out, I decided to go and see it with one of my housemates. I remembered watching this show with my brother when I was growing up. He even had a Nintendo gameboy (I think that's what it was called) and I played TMNT on it constantly. I loved how the characters were so different yet their bond was unbreakable.
I wasn't sure if the movie was going to be good because the trailer seemed a bit too dark for me. I was pleasantly surprised when the movie started and the turtles emerged. The theater was laughing so much throughout the movie because the comedic timing was just brilliant! I, on the other hand, was cry-laughing and shamefully crying on the sad scenes. I even jumped on one of the scenes, even though I told myself something was going to surprise one of the characters.
I forgot how much Michael Angelo loved pizza, and seeing him in the movie with a slice reminded me of the childhood memory of enjoying his little antics in the cartoon show on TV.
I think Megan Fox was also very good in the movie. I enjoyed watching her interact with the turtles. She wasn't one of those stereotypical pretty woman who is too weak or too fragile to be in the same room with such amazing creatures.
This movie had so much heart and I loved that it emphasized the importance of family regardless of blood relation. The brotherhood among the turtles was just awesome.
I definitely recommend this movie whether you used to watch the program when you were younger or if this was your first time hearing about them.
I also vlogged the day I watched this movie, so if you're interested in seeing what I got up to yesterday, watch the video below. It's only 5 minutes :)

Til next time!


Arianne